Laura Ghirimoldi
Allbreed, Spain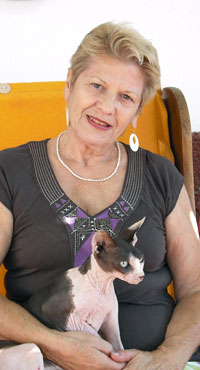 In the year 1987 I stumbled on the world cat and i have started to breed
White Persian cats: still today the white colour fascinate me… at
that time i still was living in Italy.

In 1998 I became judge after a number of years of apprenticeship. Since
then I have nursed many different breeds, especially the pure natural races,
that I very much love compared to others.
Currently I live in the Canarian
Islands (Tenerife) and I am president of a small WCF club. Nowadays I am
also breeder of Sphynx cats, the most fascinating race of our pet friends!