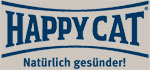 Happy Cat
Welcome to the home of healthy pet food.
High quality ingredients in human food quality.
Best gourmet's quality.
Without chemical colour, aroma and conservation
100 % guaranteed quality from Germany.

KS-Heimtierbedarf
offers a select range of cat and dog food from the premium sector.
We from
ROYAL CANIN
are interested in good relationship between people and their pets by providing high quality food.
ROYAL CANIN
products are dedicated to correspond to the needs of animals at the optimum and to improve their health.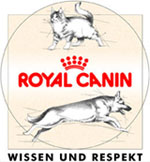 Sanabelle
the new High Premium range for cats.
The Sanabelle nutrition range provides exactly the right food for every stage of your cat's life.

Gimborn
Welcome to your pet specialists.

CAT'S BEST ÖkoPlus
is made up of natural organic fibers. That is why the soiled litter can be disposed of in the normal household toilet similarly to toilet paper. Please dispose of the rest of the toilet content with the compost or bio-waste container.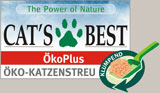 Marchioro Spa
is a family company located in Castelnovo, a small happy village with a population of about 3.000 habitants, near Lessini mountains in the west of Venezia, located in the northeast of Italy.